Critics say....
"Karen has a big, warm clear sound that has a sultry quality in her upbeat swing interpretations. Her performance shows she has considerable scat capabilities". Susan L Pena – Reading Eagle
"Karen possesses a lovely, throaty alto voice that she employs to great effect communicating the meaning of the lyrics she sings. One feels that she has lived the emotions she sings". Michael Caruso – Chestnut Hill paper
"She has a robust voice with her own distinct colors. She's clearly a singer with performance credentials to back up her pipes, and she knows how to dramatize a song without lapsing into melodrama." David Dupont from Cadence Magazine
"Karen, is a sultry alto with a style reminiscent of big band giants like Billie Holliday" Bruce G. - Band leader
"A classy, professional singer - great look, great arrangements, and... a sweet vocal style!" Bob Egan – Bob Egan Entertainment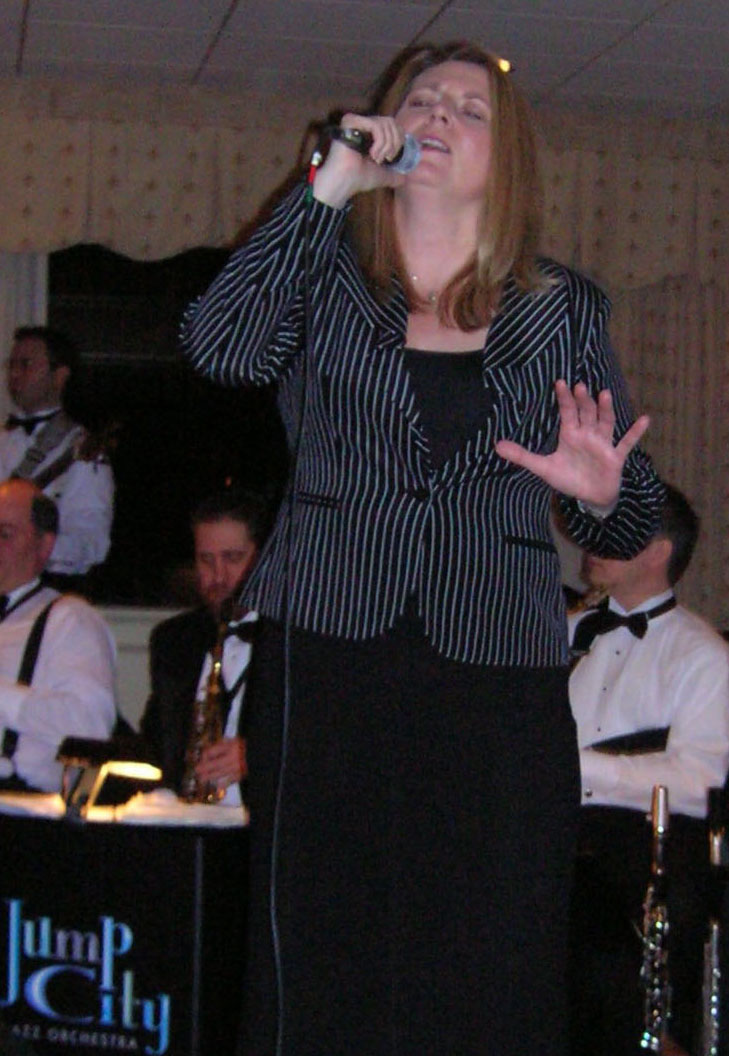 Having recently returned to her beloved Chicago area from Philadelphia, Jazz vocalist and international recording artist, Karen Wilhelm was born and raised in the Chicago area, but didn't realize her love for jazz until she moved to Philadelphia. Although she has performed in many different venues from Rock & Roll, Top 40, Country and R & B, she found her soul when she discovered jazz in the mid 90's. Starring in several musicals and area cabaret's is what led to her discovery and transformation from her previous endeavors into the wonderful world of "torch songs" from the 30's and 40's.
Since that time she has performed at several local venues such as Philadelphia's Four Seasons Hotel, the Society Hill Hotel, the Park Hyatt, Longwood Gardens, Le Cochon Noir, many New Jersey shore venues, along with appearances in Chicago, San Francisco, Los Angeles, Atlanta and Dallas. She has had the pleasure of performing with some great artists such as Richie Cole, the late Jon Lucien, Larry McKenna and Mary Stallings. She also performed regularly with Jump City Jazz Orchestra, a 17 piece swing/dance band until her return to the Chicago area. She has also had the honor of performing our National Anthem for the Philadelphia 76ers games at the Philadelphia Wachovia Center.
Although she enjoys the big band sound, she describes her "passion" as blues and jazz in the intimate settings with a trio or with a solo pianist. "That is where your soul releases itself to the audience and they can join you and feel your love of the music as you carry them on a journey to another life that only these songs can create."